My name is Wael Hawar, I'm 29 years old and from Aleppo in Syria. Before the war in Syria, I worked as a photographer, DJ and with recording music. I also owned my own store where I sold cellphones and computers. I worked a lot, but it didn't make me tired because I loved my job. I often came home from work at 5 in the morning and nobody would stop me or approach me in the streets. I felt safe, but from 2013 it became too dangerous to go out after 7 o'clock in the evening.
I was 24 years old when I fled. Like all other young Syrian men, I was in risk of being stopped, either by the military or by some of the rebel groups, when I walked in the streets. If they caught you, you were forced to fight for them. I do not want to kill other people, so I decided to flee. My apartment was also bombed, so I had no place to stay. I came to Denmark in 2013.
This is my wife Fatima and my daughter. In my spare time, I like to spend my time being with them. Sometimes we go to the swimming pool or to an event with games for children - if I have the time. I have 3 jobs in Denmark. In the weekdays, I work for a company called PLBeton, in the weekend I clean houses, and sometimes I also clean and do the dishes in a café. Sometimes I have 14-16 vacation houses to clean during a weekend, but I share the work with 3 of my friends, so it isn't bad.
I love being here in Denmark, but at the same time I am sad because I always hear about decisions in the parliament that aren't good. I have felt a change in the Danish society since I came here 5 years ago. Some people no longer respond when I greet them on the street.
When I came to Denmark, I went to the municipality and said that I didn't want to take money from them, so I would find a job instead. One month after I arrived, I got a job at a café and I have been working since then. I want to work a lot and pay taxes to make Denmark happy.
I have been in Denmark for 5 years now, so I need to renew my residence permit. A month ago, I applied for a new one. I think they might give me a year, maybe three. I don't think they will give me a permanent residency. It will take between 1-7 months before I get my answer, so I'm not feeling happy right now.
These are some of my friends from the Culture House. It is a place where we meet and hang out and sometimes the volunteers from a group called "Bornholm's Refugee Friends" help us if we need it.
When I told someone from my current job that I have to renew my residence permit, he told me to go back to Syria. I said that I would like to stay in Denmark and become a new Dane. "Never" he said. This made me sad of course, but I didn't say anything.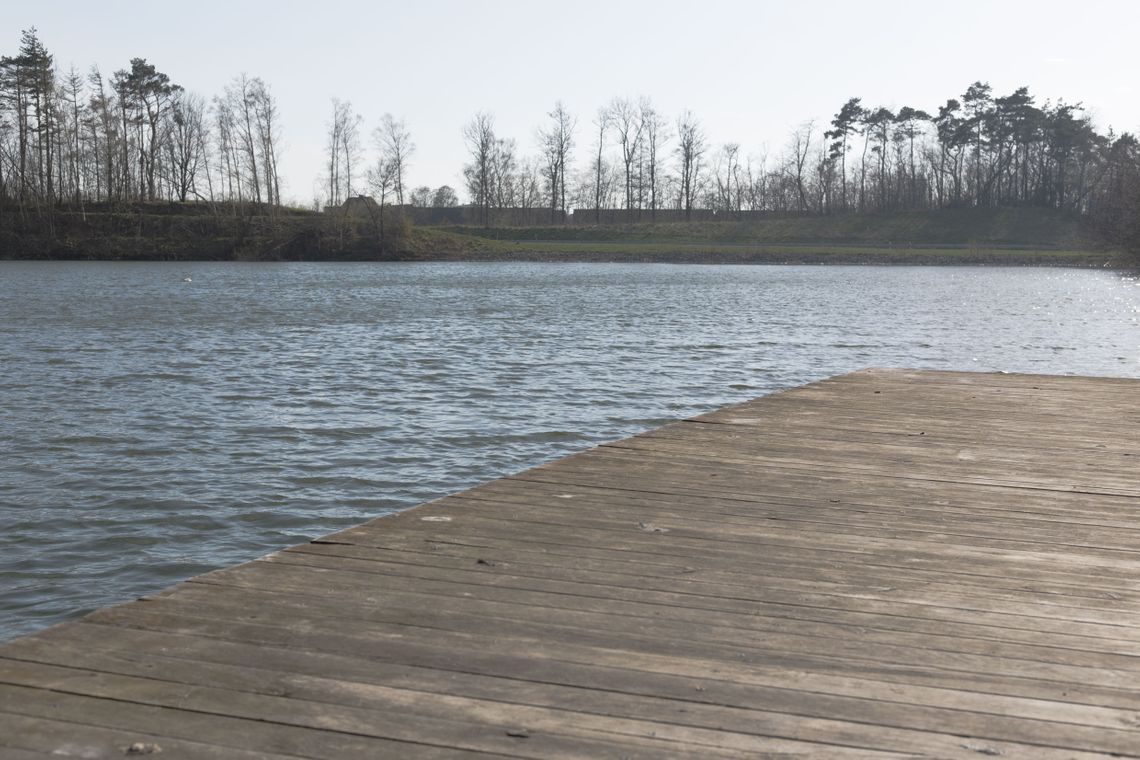 The nature on Bornholm is wonderfull. Sometimes I come here to fish. I really love Denmark because they helped me when I came here. I wish Denmark would understand my situation now because I work hard and I pay taxes, like Danes. If I have to keep going like this, 5 years somewhere and then start over 5 years somewhere else, over and over again, I will get old and tired.
If they say we have to go back to Syria, I don't know what to do. I think about it a lot and feel a lot of stress. My wife asks me why I am stressing so much, but I don't know what to do if we have to go back. I do not have anything there. Just as I had nothing, when I came to Denmark 5 years ago.
INSIGHT is a series of photo essays taken and written by refugees living in Denmark. With financial support from the Danish fund; Hjælpefonden Journalistgården, Refugee.Today has been able to give 10 refugees the opportunity to show us their lives in Denmark.
The participants in INSIGHT live in various parts of Denmark, from Hjørring to Bornholm, and are of different nationalities and backgrounds. They are all reefugees with a residence permit in Denmark, but first of all they are individuals. In the course of 7 days these people have documented their everyday lives through photography and words.
By letting refugees be in charge of the camera, Refugee.Today offers an insight into a world that is not always accessible to the public. Refugees and integration are heavily disputed topics in Danish society, but rarely are the voices and viewpoints of the refugees themselves visible in the debate.
Through these photo essays the viewer is offered a gaze into everyday life as a newcomer in Denmark. How does the Danish society look through their eyes? How is everyday life as a refugee in a new country taking place? How is the past and present balanced for people who have had to flee their homes?