My name is Aryan Moradi. I am from Kurdistan of Iran and I come from a very small city of Bukan. It is of the same size as Denmark's Aarhus, but a very small city when talking about Iran. Four years ago, I celebrated my 18th birthday with my family in Denmark upon arrival. It was a perfect time to start a new life for my family, and especially for me as the youngest member.
As soon as I walked in the streets of Aarhus and Horsens after I arrived in Denmark, hearing people talk to each other, I found the sound of Danish language very beautiful. I simply liked it.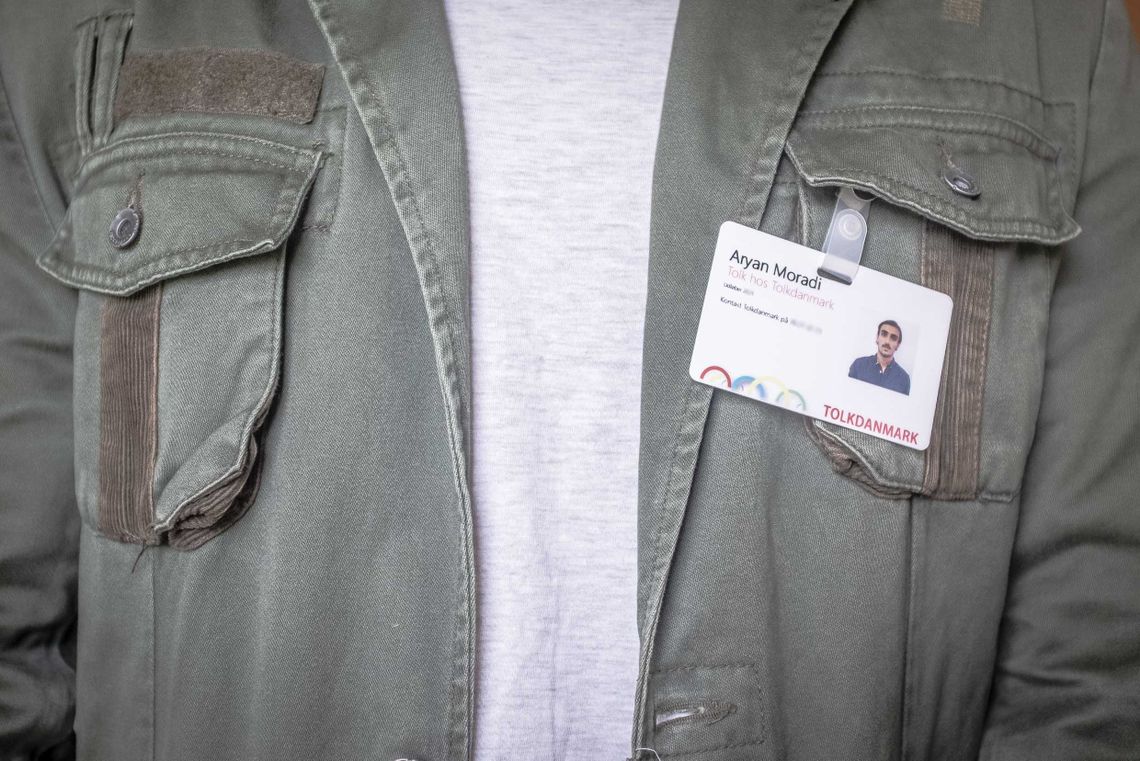 I recently started to work part time as a translator. It took me 6 months to be able to understand what people say when they talk to me in Danish and I began to talk to them after 10 months. I found Danish people very helpful when it comes to learning their language. They are patient listeners, correcting your mistakes and encouraging you with the learning process.
I decided to learn the language as quickly as possible. What defines a country and makes it different from the others, are the people who live in it. I was so eager to get to know Denmark, to find out about its past and current life, to get to know its people. And the language was the key to that journey.
I have a future plan to study photojournalism at the Danish school of Media and Journalism. So I am reading Danish newspapers on a daily basis in order to get enough knowledge about the media, culture, life, politics and Danish society.
In weekends, I work as a freelance photographer at a night club. Sometimes people are very surprised that I work there, because of my dark hair. They usually think I must be a Muslim and that a Muslim will not work in a night club. I am not a Muslim myself, but even my Muslim mother is ok with my job.
There are three things I really like in Denmark, their cakes, their cafes and their cycling culture.
INSIGHT is a series of photo essays taken and written by refugees living in Denmark. With financial support from the Danish fund; Hjælpefonden Journalistgården, Refugee.Today has been able to give 10 refugees the opportunity to show us their lives in Denmark.
The participants in INSIGHT live in various parts of Denmark, from Hjørring to Bornholm, and are of different nationalities and backgrounds. They are all reefugees with a residence permit in Denmark, but first of all they are individuals. In the course of 7 days these people have documented their everyday lives through photography and words.
By letting refugees be in charge of the camera, Refugee.Today offers an insight into a world that is not always accessible to the public. Refugees and integration are heavily disputed topics in Danish society, but rarely are the voices and viewpoints of the refugees themselves visible in the debate.
Through these photo essays the viewer is offered a gaze into everyday life as a newcomer in Denmark. How does the Danish society look through their eyes? How is everyday life as a refugee in a new country taking place? How is the past and present balanced for people who have had to flee their homes?