My name is Tammam Alkurdi and I am 44 years old. I am a refugee from Damascus in Syria. In 1998, I completed my education in Arabic language and literature from the University of Damascus. For many years, I was involved in journalistic work and traveled in many parts of the Middle East. Amongst others, I worked as a journalist in Radio Damascus and I had two radio programs about social and political life and youth in Syria.
I am alone with my two children aged 11 and 14. We have spent our first years in Denmark focusing on our integration and I now consider myself to be well-integrated into Danish culture and Danish society.
My children often have friends over. It makes me happy and I think it is really positive for their integration.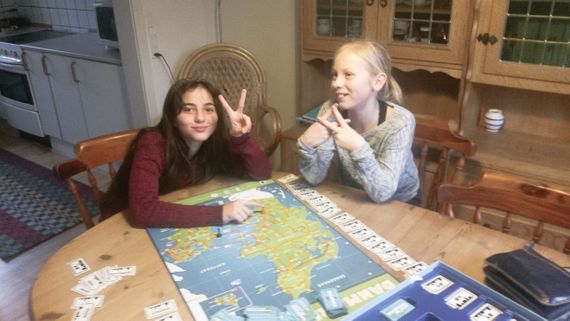 My children often have a "Hyggeaften" with their friends from school. My daughter and her friends are always having a great time with dance, games and food.
My daughter plays football. She is quite good as a goalkeeper. I love watching her and her team play.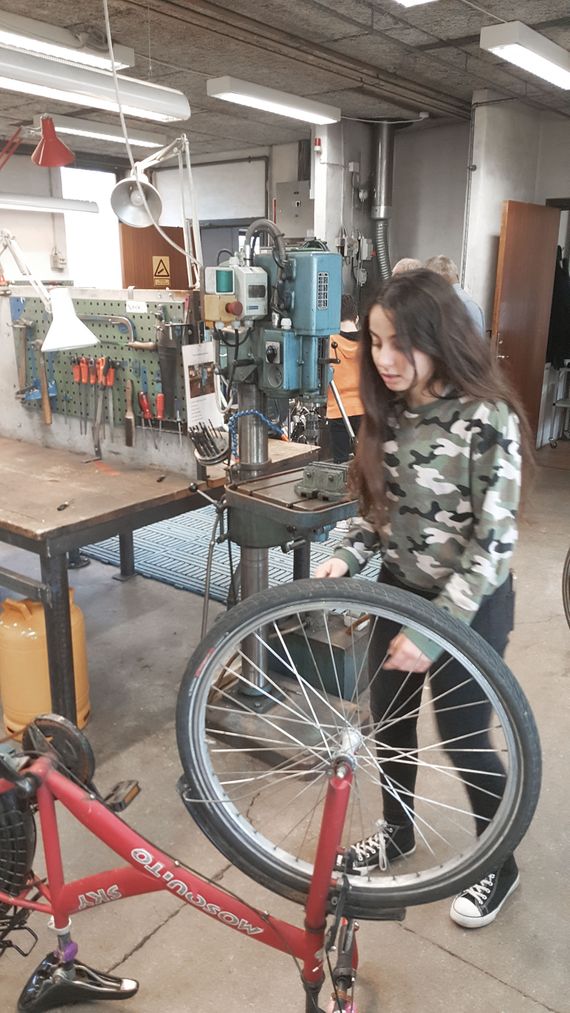 Here my daughter learns how to fix her bike at The Intercultural House. We are open two times a week and everyone is having a good time and are helping each other. I am one of two responsible for arranging a common dinner once a week.
Now that my children are happy and well-integrated, I feel ready and motivated to begin my further education here in Denmark.
We went to the event "Danmark Spiser Sammen". More than 500 people showed up.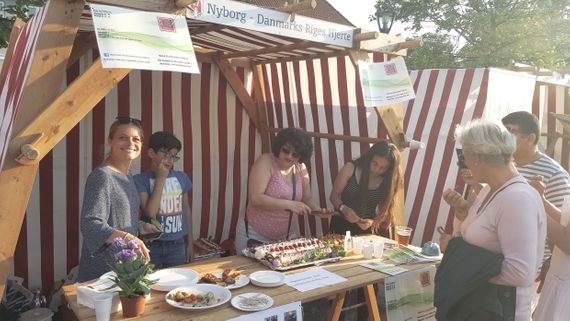 The Intercultural House had a stand at "Kulturnatten". I had made the layout to the folders and posters we used, a Dane had made falafels and an Iranian had made roulades.
I have great insight into political and social relations in the Middle East as well as the Arabic language and culture. I now seek to develop these competencies so that I can achieve more international competencies, and use my knowledge and professionalism in a European perspective.
INSIGHT is a series of photo essays taken and written by refugees living in Denmark. With financial support from the Danish fund; Hjælpefonden Journalistgården, Refugee.Today has been able to give 10 refugees the opportunity to show us their lives in Denmark.
The participants in INSIGHT live in various parts of Denmark, from Hjørring to Bornholm, and are of different nationalities and backgrounds. They are all reefugees with a residence permit in Denmark, but first of all they are individuals. In the course of 7 days these people have documented their everyday lives through photography and words.
By letting refugees be in charge of the camera, Refugee.Today offers an insight into a world that is not always accessible to the public. Refugees and integration are heavily disputed topics in Danish society, but rarely are the voices and viewpoints of the refugees themselves visible in the debate.
Through these photo essays the viewer is offered a gaze into everyday life as a newcomer in Denmark. How does the Danish society look through their eyes? How is everyday life as a refugee in a new country taking place? How is the past and present balanced for people who have had to flee their homes?